Upcoming Events at RISSE, Inc.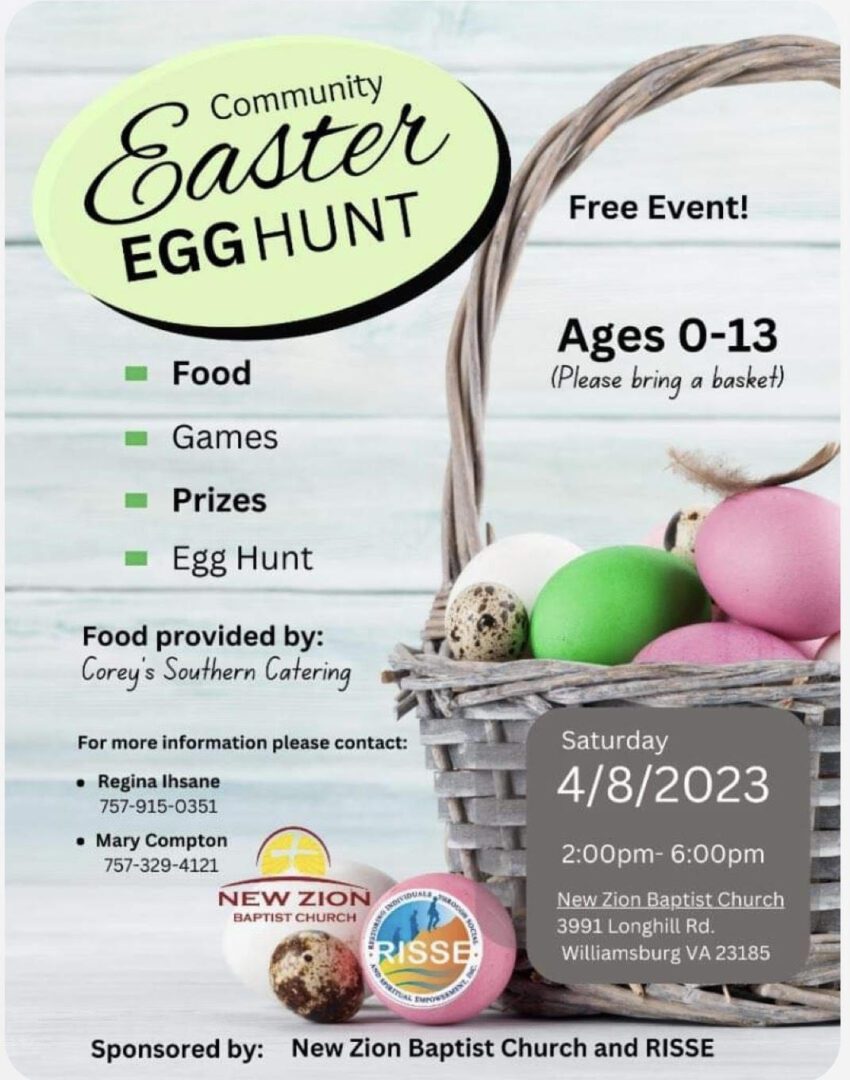 RISSE will partner with the New Zion Baptist Church in Williamsburg for a Community Easter Egg Hunt on Saturday, April 8, from 2-4 PM at 3991 Longhill Road, Williamsburg. This is a family-oriented event for all. Bring your baskets and have a fun and enjoyable day!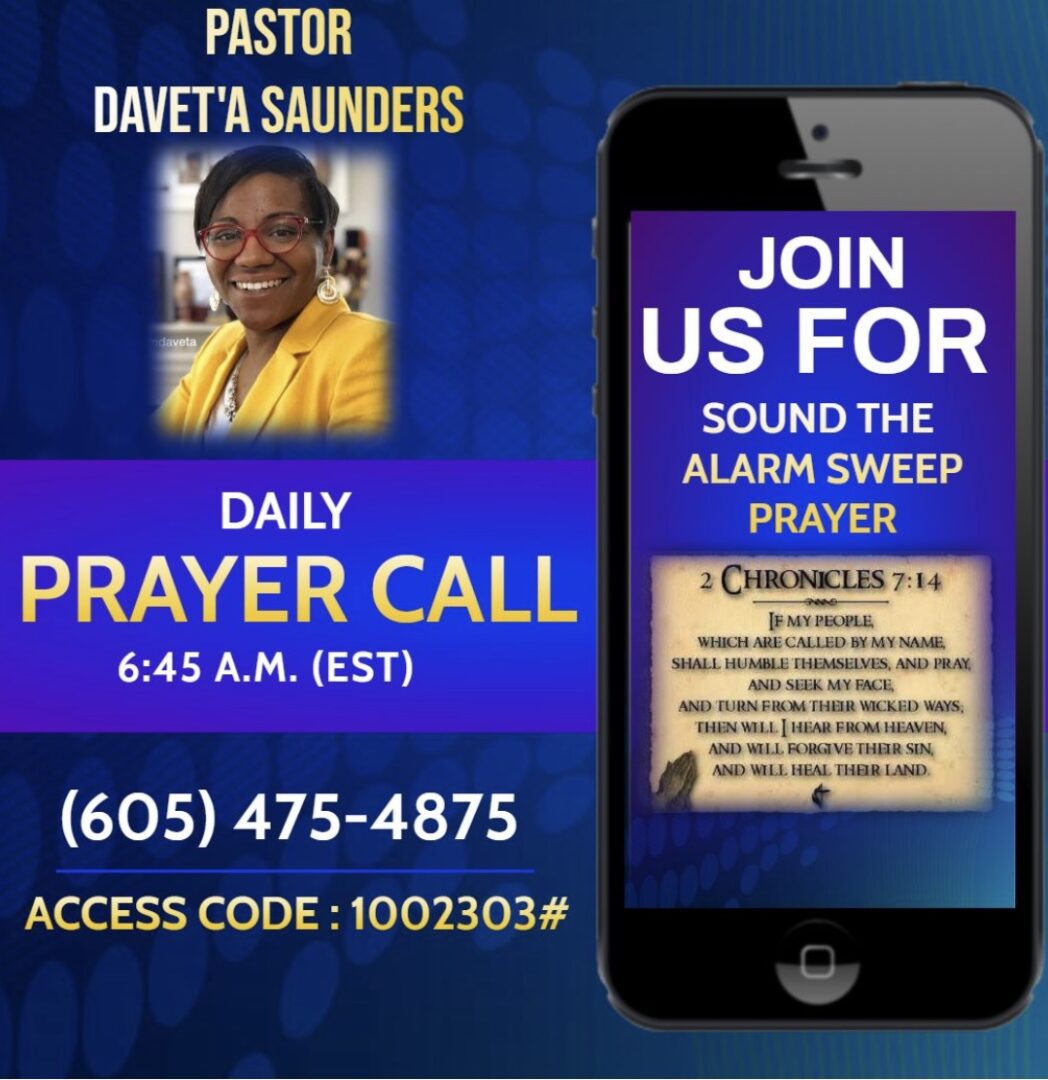 Daily Monday – Friday at 6:45 AM. Participate with our Pastor Davet'a Saunders at Kingdom Harvest Global Breakthrough Center. If you desire prayer or need an uplifting message to encourage and carry you through the day, the Daily Prayer Call is for you. Call (605) 475- 4875 Access Code: 1002303#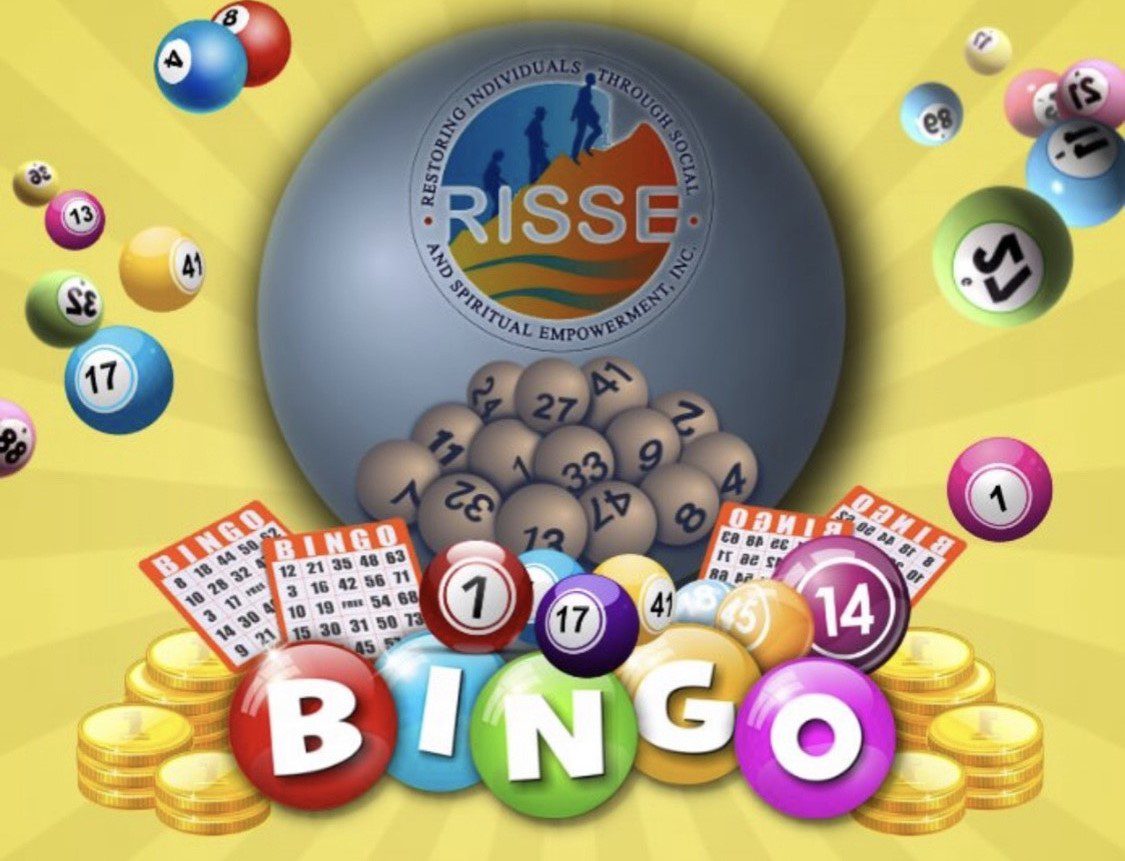 RISSE will host/play BINGO with the James River Convalescent Center residents at 540 Aberthaw Ave, Newport News, on January 14, 2023. Interested volunteers are asked to report at 10 AM. The BINGO event is from 10:30-11:30. Come out and let's have some fun! Bring your smiles and positive energy.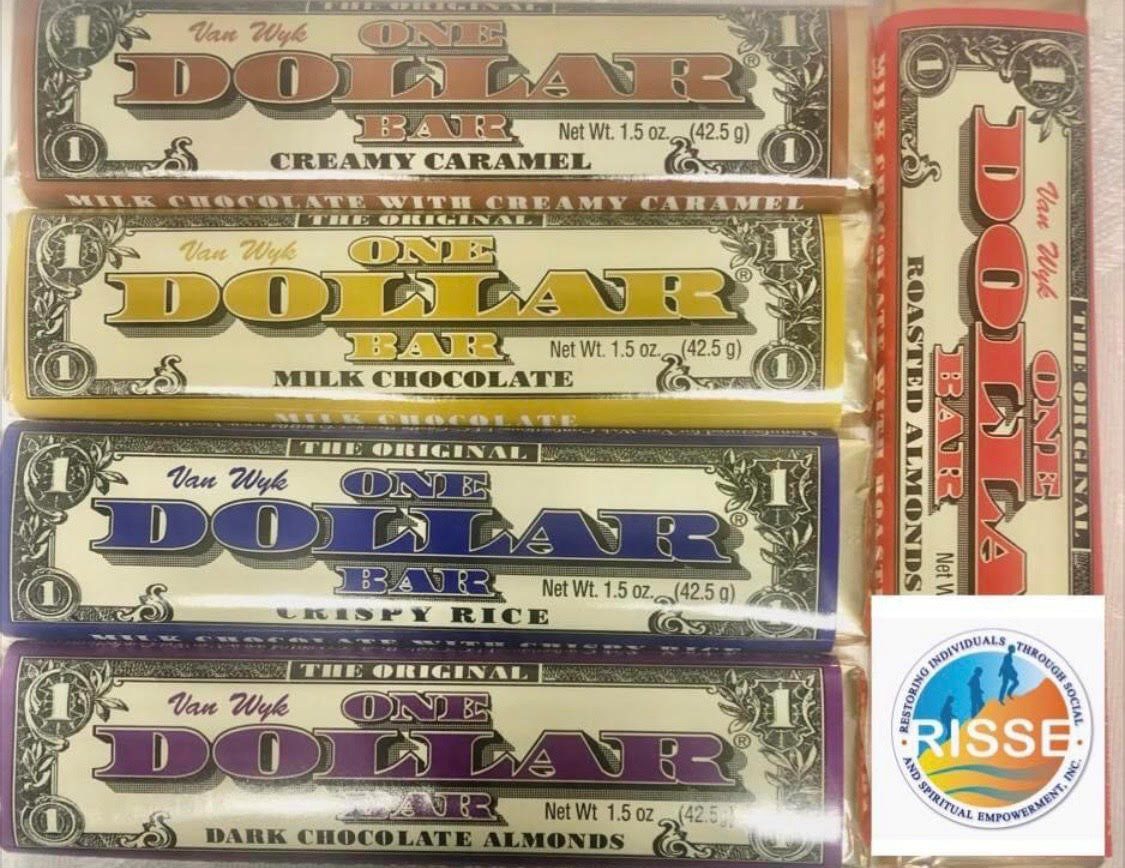 Dollar Candy Bar Sales Fundraiser RISSE is selling Dollar Candy bars to help fund our community services in giving back to the community. To purchase and support the cause, please contact any of our RISSE volunteers or members.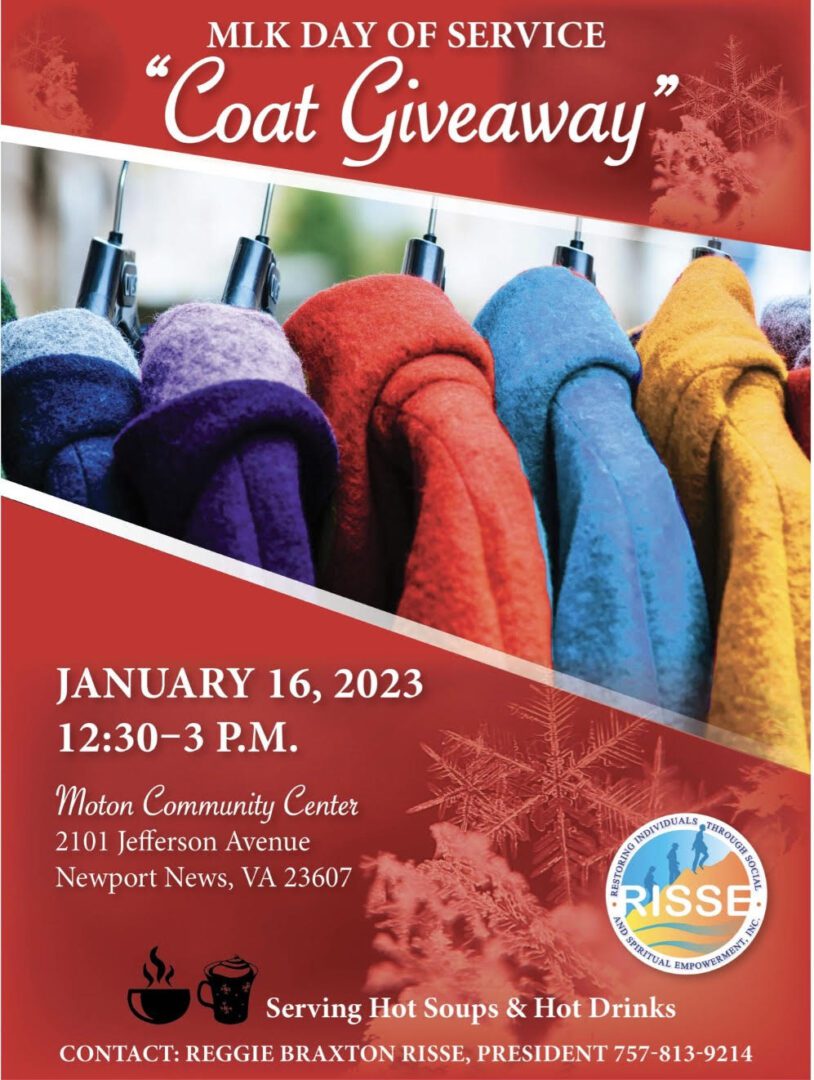 For Martin Luther King Day of Service, RISSE will give coats to the homeless and those in need. The event will take place on Monday, January 16, 2023, at The Moton Community Center, 2101 Jefferson Avenue, Newport News, VA, at 12:30 PM. If anyone is in need of a coat prior to the Giveaway date, contact any of our RISSE chairpersons or volunteer members or call (757) 813-9214 to arrange a coat delivered to you. All RISSE volunteers are invited to attend this King's Day event.